Electromagnetic Flow Meter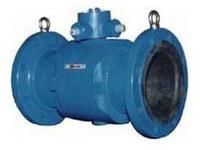 Business Type
Manufacturer, Exporter, Supplier, Retailer, Wholesaler
Type
Flow Meter
Brand Name
NXL
Feature
Electromagnetic Flow Meter is extremely compact in design.
Click to view more
The Electromagnetic Flow Meter works on the principle of electromagnetic induction and requires conducting fluid for measuring pressure. Our range of Electromagnetic Flow Meter is widely acknowledged for its accuracy, reliability and long service. The Electromagnetic Flow Meter provided by us comes with various accessories such as converters, indicating Totalisers, grounding rings etc. Furthermore, the Electromagnetic Flow Meter is extremely compact in design.
Principle of Operation
The Principle employs faradays law of electro magnetic induction Which States an electro motive Force (emf) is induced across the Conductor which Moves through the magnetic field at Right angles.The Induced Voltage Directly Propotional to the conductor (Fluid) Velocity.
A Magnetic Field is genarated by Compact high density coils mounted to a short section of straight pipe.As a conductive Liquid Passes Thru The Pipe Section and It's a Magnetic Field,a Voltage is genarated that is propotional to the Velocity of the conductive liquid.
The Voltage Induced Is Sensed by electrodes mounted by right angles to the magnetic field and in contact with the conductive liquid (or) Slurry. From the electrodes the voltage is transmitted to a Signal Converter Where it is conditioned to the desired output signals.
NXL Magnetic flowmeter genarates an open collector frequency ( Propotional to the Liquid Velocity ) of 10 KHz at Maximum Flow Rate. The Standard analog Output is 4-20 mA (or) 0-20 mA DC into a 600 ohms Max Load.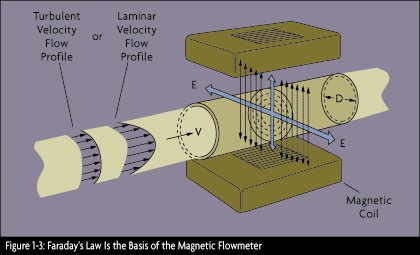 Specifications
Flow Range
0.03 to 10 m/s
Accuracy
+/- 1% of Flow Rate (Optional +/- 0.5 % ) of Flow Rate.
Max Working Temp

Up to 65oCAmbient.

Up to 150oC InProcess for PTFE Lining

Upto 80oC in Process for Rubber Lining

Repetabilty
0.3 %
Power Required
115 VAC /230VAC +/- 10 %
(Jumper Selectable)
24 VDC (Optional)
Connections
Flanged ( F Type) /Triclamp
Between Flanges ( W Type)
Liner materials
PTFE/Rubber Lined
/Polyruthene
Housing Material
Cast Aluminium
Electrode Material
316 SS
(Optional : Monel,HastC,Tantalum,Titanium,
Platinum with 10% Iridium )
Capacities
Pipe Size
Max Flow Rate
At 10 m/s
Min Flow Rate
at 0.5 m/s
1/4" ( 6 mm)
17 LPM
0.85 LPM
1/2" ( 12 mm)
106 LPM
5.30 LPM
1" ( 25 mm)
300 LPM
15.00 LPM
11/2"( 40 mm)
750 LPM
37.70 LPM
2" ( 50 mm)
1200LPM
60.00 LPM
3"( 75 mm)
180 M3/Hr
9.0 M3 /Hr
4" ( 100 mm)
280 M3/Hr
14.0 M3/Hr
6"(150 mm )
630 M3/Hr
31.5 M3/Hr
8" (200 mm)
1130 M3/Hr
56.5 M3/Hr
10" (200 mm)
1760 M3/Hr
88.0 M3/Hr
Looking for "
Electromagnetic Flow Meter

" ?